You might be feeling a mix of emotions as you go hunting for the first time. After all, hunting is an exciting and fun activity that's also scary. However, before you start your journey, you must prepare all the necessary gear and equipment for hunting. 
Hunting requires careful planning and preparation, so you should equip yourself with knowledge of what tools to bring or what pieces to wear. Besides, your first-ever hunting experience will be more comfortable and memorable when you're prepared. Here's a brief checklist of the hunting gear and equipment you'll need: 
It's essential to choose suitable clothing for your hunting trip. Although hunting is a thrilling hobby, you might not be able to enjoy the experience fully if you don't wear the right clothes. Whether you hunt in hot or cold weather, you'll be more comfortable and stay in the woods longer when sporting the proper hunting outfit and boots. Don't forget to bring your best shooting gloves as well, so you can carry and hold your hunting gun better. 
Most cheap hunting clothes are of poor quality, with a few exceptions. Although you don't have to break the bank to shop for hunting gear, it's best to avoid cheap clothes. They're priced very low for a reason. They'll break easily, and you'll waste more money repurchasing new sets of hunting gear. 
For innerwear, choose undergarments made of materials except for cotton, such as underwear with merino wool or polyester. These synthetic materials absorb moisture and dry fast. On the other hand, cotton doesn't wick away sweat, so you'll perspire easily if the weather is too hot. The same goes for winter. Wearing cotton will only make you feel colder.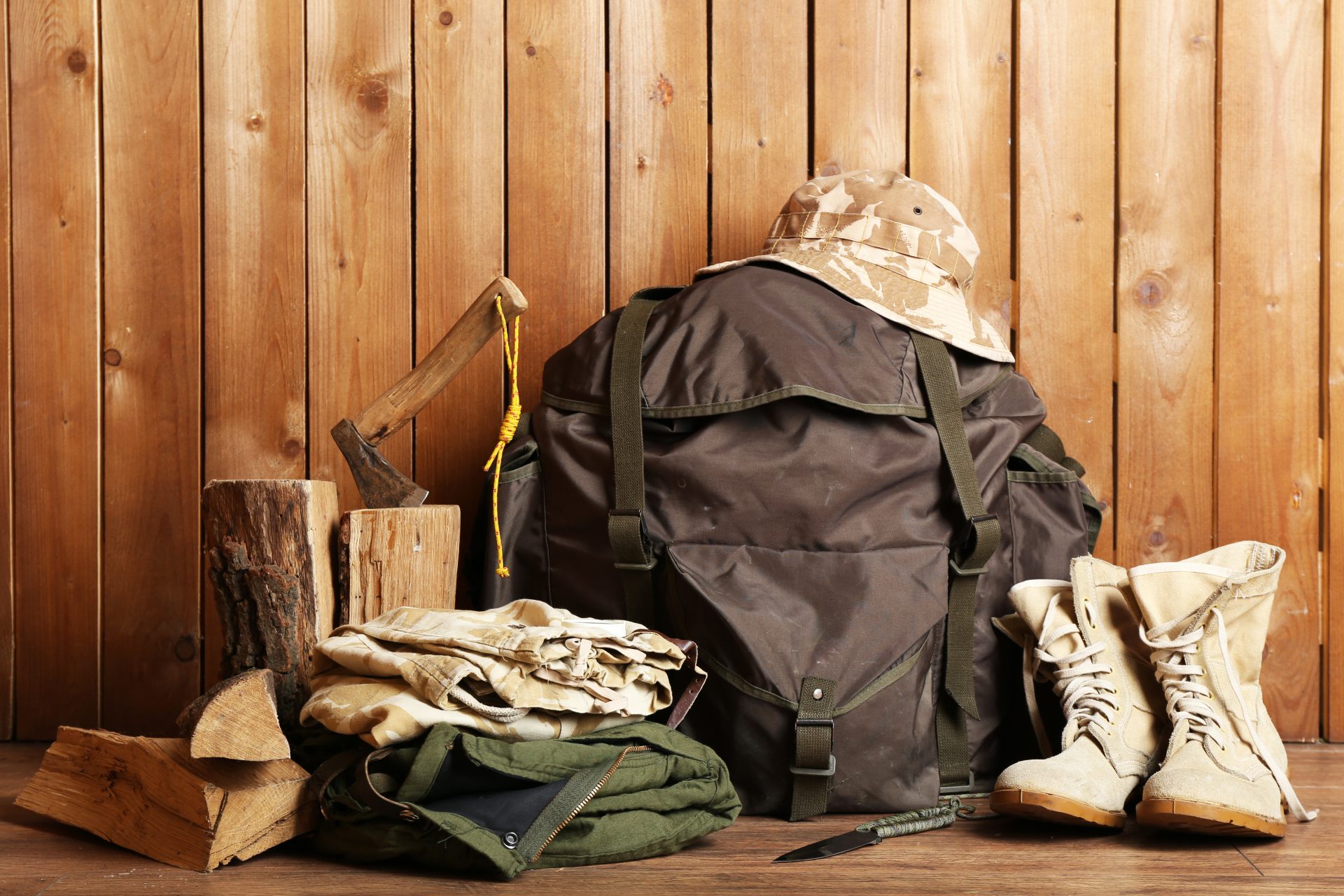 Consider buying underwear with flat seams and tagless waistbands. Seams and scratchy tags will only add discomfort, whereas a flat waistband will be gentle on your skin. In terms of underwear styles, boxer briefs or briefs are ideal for women, as they provide enough coverage. Boxers are best for men since they feature a looser fit and good range, preventing inner-thigh chafing. 
An outer layer of clothes is as vital as the base layer (innerwear), as it can help you stay warmer or protect you from the cool wind on summer nights or winter days. The insulation layers hold in the body heat, so opt for pants with a water- and wind-resistant material. For instance, your pants will more likely get wet from the frost and dew in the morning. 
Go for slightly larger sizes of shirts and pants, so you can move around quickly when you trek and hunt in the forest. During a colder season, wear enough layers of clothing. Dress in a sweatshirt or a fleece sweater as a second layer. If needed, add another insulating layer, such as a fleece jacket, a vest, or an insulated coat. Wear high-quality socks and bring sunglasses and hats too. You can get rid of the insulating layer when it's summer. 
Considering the prevalence of hunting accidents in North America, it might be prudent for individuals to contemplate the use of a bulletproof vest as a precautionary measure. Astonishingly, an alarming number of approximately 1,000 hunting accidents take place each year in this region alone. What's more concerning is that an alarming 50% of these incidents can be attributed specifically to shooting accidents. By donning a bulletproof vest, one could significantly reduce the risk of falling victim to such unfortunate mishaps, ensuring a greater level of personal safety and well-being while engaging in hunting activities.
Choose a shotgun or a rifle, depending on your hunting needs. In some states, you may only be allowed to use shotguns when hunting. Check the local rules regarding hunting gear and guns. Bring buckshot ammunition to hunt birds and slug ammunition to hunt deer.
It's good practice to clean your gun after every excursion, so carry a convenient gun-cleaning kit every time you go hunting. Keeping your gun clean is one way to ensure it says in good condition by preventing buildup, corrosion, and rust. Cleaning your firearm regularly allows the moving parts to function smoothly and prevents jamming and damage, so it can last for years to come.
One of the must-have tools any hunter should carry is a knife. It's handy for cutting anything, cleaning stuff, or getting rid of wild grasses and barks, and it comes in different varieties, depending on your preferences and purposes. 
While some people prefer to carry multi-tools, some favor pocket knives or handy ones. Hunting knives with replaceable blades have been popular lately because they're convenient to carry, practical, sharp, and affordable. You don't even have to sharpen them. 
Take emergency supplies with you when you go hunting. They're not only crucial for your first hunting trip but also for succeeding ones. Emergencies and accidents can happen anytime during your trip, such as getting lost or stuck in the middle of the forest. So, it's best to come prepared. 
Pack a first-aid kit, water purification tablets, canned foods, fire-making supplies, and flashlights. Ensure that they're portable and lightweight, so you can comfortably carry them in your bag. These tools will help you survive in any situation. 
Conclusion 
Hunting is a fun hobby, but it can be an uncomfortable and unpleasant activity if you wear the wrong outfit and forget to bring the necessary gear. With this checklist, you can ensure you've got all the essentials, such as a hunting knife.